Moist Maple Sweet Potato Cake - Sweet, tender and moist cake made with walnut butter, packed with flavor and nutrients.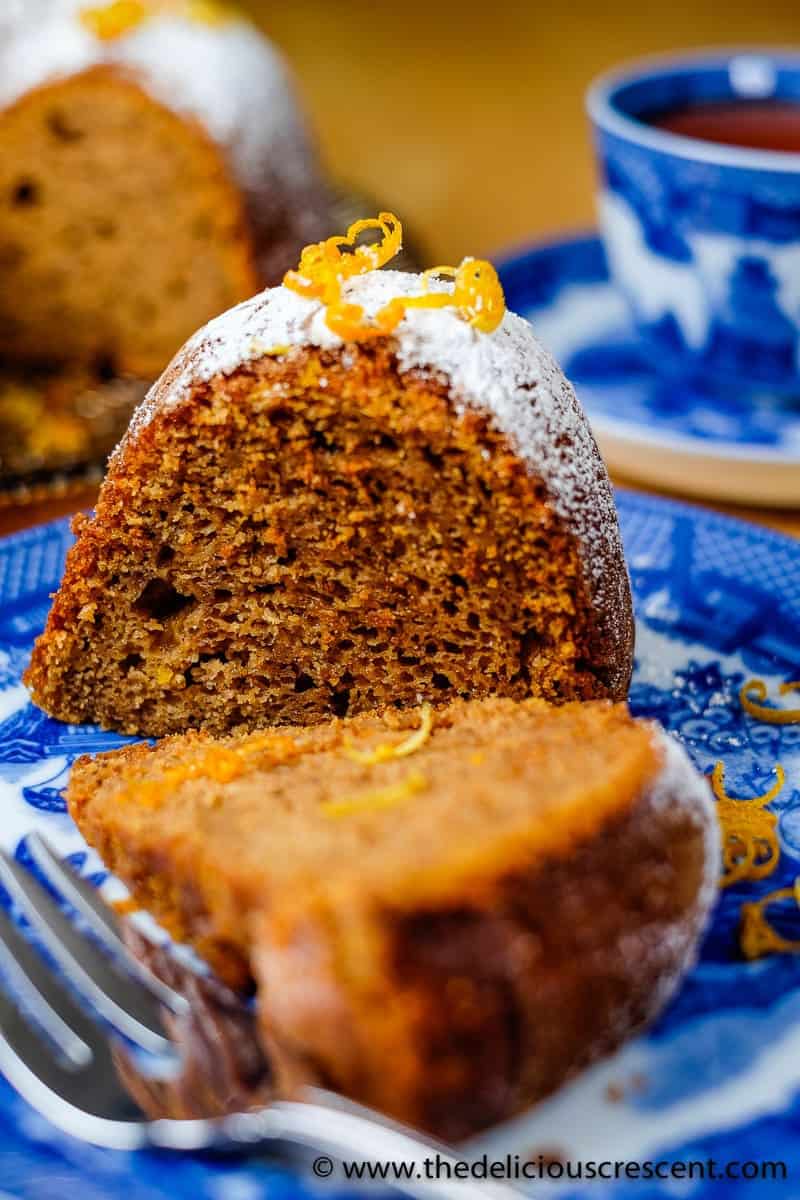 Sweet Potato Cake
The evolution of this Moist Maple Sweet Potato Walnut Butter Cake recipe was quite a journey. It started with a certain idea and ended up into the creation of a cake that is quite different from its inspiration.
German cuisine has some cake recipes using potato flour. There was a time in history, when Germans had to depend on potatoes as a staple crop when there was a shortage of wheat. That led to the creation of many innovative recipes including the use of potato flour in baking.
I have baked some of those delicious cakes for years and I started thinking of creating a recipe along those lines but using sweet potato instead of potato flour.
However, I kept going further with my ideas and wanted to incorporate walnut butter and maple syrup. That resulted in a super moist sweet cake, that got better with time. But a cake that tastes entirely different from the potato based cake, which was the original inspiration. .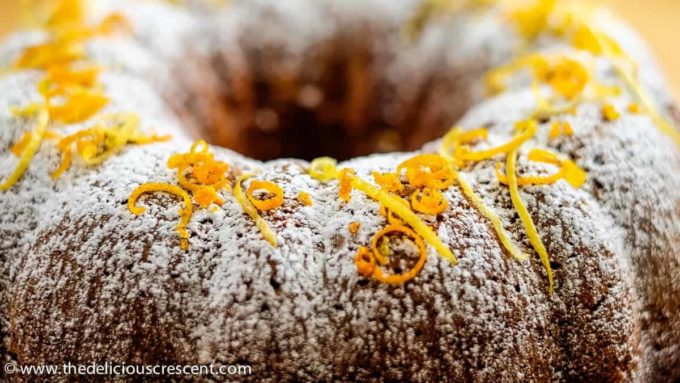 Nutrition Facts
Sweet potatoes offer more nutrients than potatoes, for the same calories. Also, the natural sweetness of sweet potatoes, lovely taste and flavor, prove to be very useful in dessert recipes.
They are super rich in beta carotene, a powerful antioxidant that imparts the vibrant color to fruits and vegetables. Beta carotene is converted to vitamin A in the body and has been shown to lower the risk of certain cancers, heart disease and in delaying the process of aging. These potatoes are also a good source of fiber, vitamin C, manganese and potassium.
This cake recipe uses plenty of walnuts, which are a great source of monounsaturated and polyunsaturated fats, specifically the omega 3 fatty acids. The fats from walnuts provide many health benefits such as - anti inflammatory properties and heart healthy effects of lowering the LDL cholesterol and triglycerides.
I chose to use maple syrup for the delectable taste, flavor and moistness that it imparts to cakes. Along with the sugar, it also delivers some phytochemicals and minerals such as manganese and zinc. It is a good source of phenolic compounds such as those found in berries, tomatoes, tea, flaxseed and whole wheat.
One trick I use here to further enhance the sweetness is to bake the sweet potatoes at a low temperature for a long period of time. That process results in sweet potatoes that are very soft - almost mushy. And that is when they acquire that enhanced sweet taste.
This Moist Maple Sweet Potato Walnut Butter Cake certainly packs a nutritional punch utilizing some of the most nutritious and flavorful plant foods - sweet potatoes, walnuts and maple syrup. What a delicious and sweet way to share some love with your loved ones and sneak in some veggies along the way!!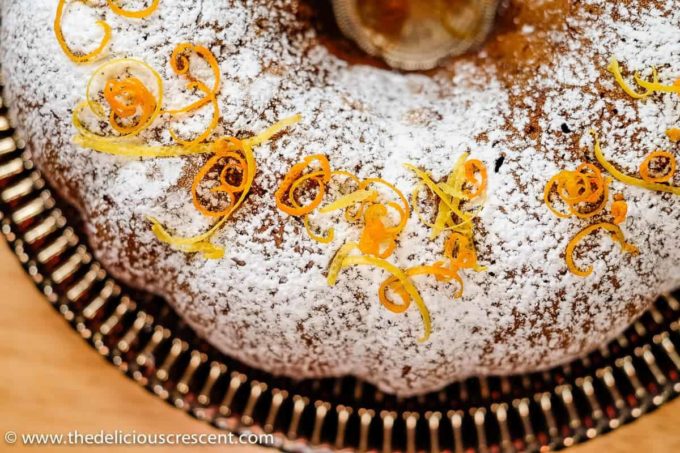 More Cake Recipes:
★ DID YOU MAKE THIS RECIPE? PLEASE COMMENT AND GIVE IT A STAR RATING BELOW!
Maple Sweet Potato Cake
Moist maple sweet potato cake - Sweet, tender and moist cake made with walnut butter, packed with flavor and nutrients.
Print
Save
Saved!
Ingredients
FOR DECORATION (optional)
Instructions
Preheat oven to 300ºF. Rinse and wipe the sweet potatoes dry. Prick the surface with a fork at few places.


Wrap in aluminum foil and lay them on a baking sheet. Bake for 2 hours or more until a sharp knife passes through easily and it is cooked very soft - almost mushy.


When the sweet potatoes are completely cooled, peel and mash them well and set aside.


Grease a 10 inch round bundt cake pan and dust with flour all over. Set aside the prepared pan.


Grind the shelled walnuts with the light olive oil in a food processor or a high speed blender until very smooth to get the walnut butter.


To the walnut butter, add the brown butter and whisk it well. Add maple syrup, sugar, vanilla, salt and beat it until the mixture is fluffy.


Add eggs, one at a time and continue to beat. Stir the grated lemon zest into the mixture.


Sift the flour and baking powder into the mixture and stir it in. Mix the mashed sweet potatoes into the cake batter gently. The mixture should be of a slow dropping consistency.


Bake in a preheated oven for about 50 to 60 minutes until a cake tester or toothpick inserted comes out clean.


Remove the cake pan from the oven. Let it rest a few minutes and turn the bundt cake pan upside down to release the cake on to a serving platter.


Let the sweet potato cake cool before serving. Dust with confectioners sugar and grated citrus zest.
Notes
When oil replaces butter in a cake recipe, it is usually needed in a reduced amount than the butter.
When maple syrup/honey replaces sugar, it is usually needed in smaller quantity and adjustments are made to the amount of liquid added.
The baking temperature for the cake is lower when the batter is prepared with maple syrup or honey. But if only sugar is used, then the cake is to be baked at 350ºF.
Brown butter: Melt unsalted butter and allow it to simmer at a low setting. Allow the milk solids settled at the bottom of the pan to toast to a light brown. Strain the light golden liquid from the top and use in the recipe.
Nutrition
Serving:
1
Wedge
|
Calories:
179
kcal
|
Carbohydrates:
20
g
|
Protein:
3
g
|
Fat:
10
g
|
Saturated Fat:
2
g
|
Cholesterol:
39
mg
|
Sodium:
61
mg
|
Potassium:
173
mg
|
Fiber:
1
g
|
Sugar:
11
g
|
Vitamin A:
1288
IU
|
Vitamin C:
2
mg
|
Calcium:
58
mg
|
Iron:
1
mg