Here are our best saffron recipes that use the coveted spice to infuse its legendary flavor, imparting great benefits and a taste that makes these recipes a favorite amongst our readers.
If you're looking for a pinch of elegance to elevate your dish to the next level then just reach out for some saffron.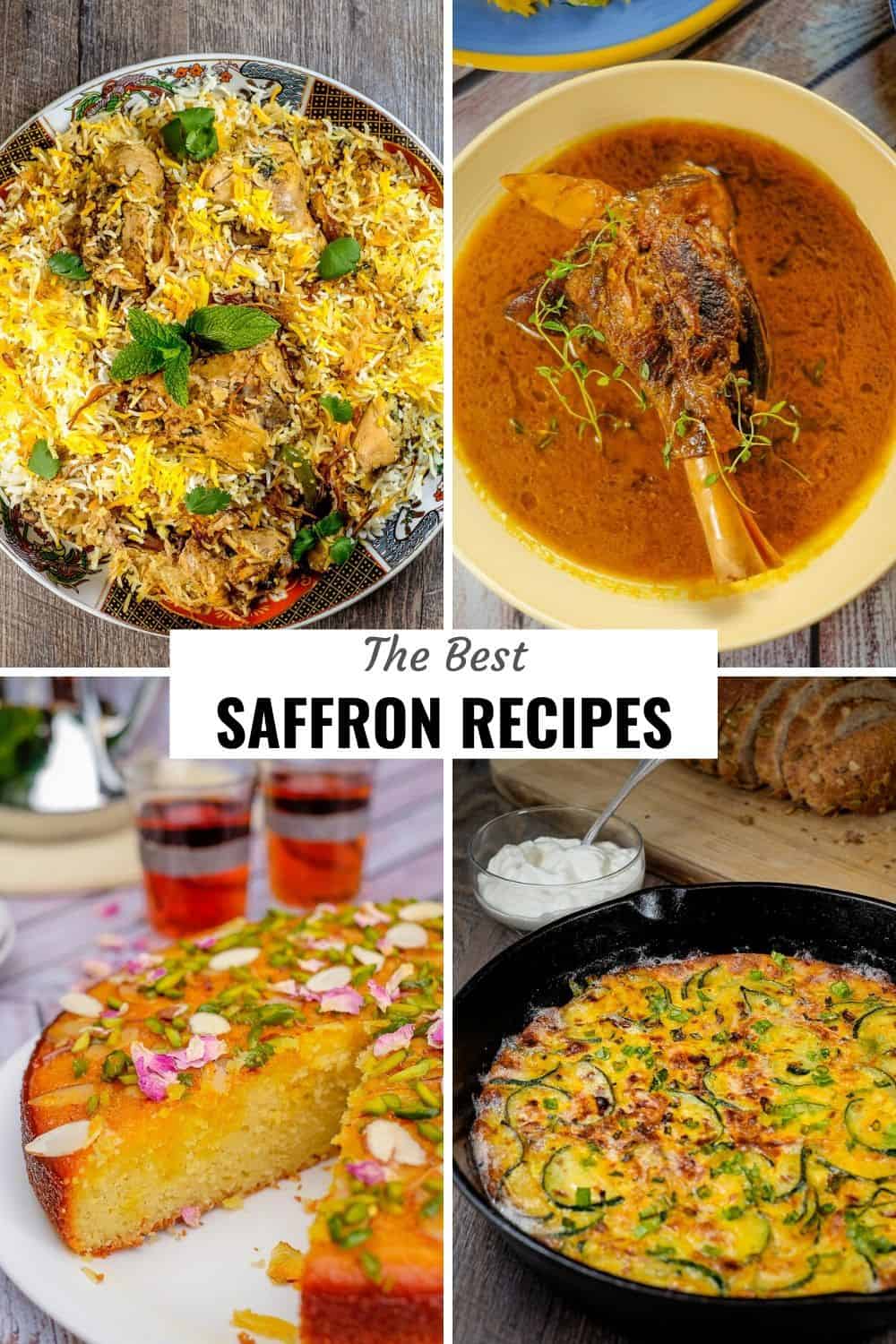 What is Saffron?
Saffron, also known as crocus sativus, has been valued around the world as a spice, a perfume, a dye and a medicine. Sought after for its subtle, fragrant and luxurious taste, this is by far one of the most precious spices in the world.
It is supposed to have been first cultivated in Greece, and is now mostly grown in Iran, India, Morocco and Spain. Not surprisingly then, it also has earned an essential status in these regional cuisines but also lends sophistication to some of the classic dishes of Europe.
Why is Saffron So Expensive?
The worlds most expensive spice is harvested through a very laborious process that delivers one ounce of saffron from about 1000 flowers! But no worries, when it comes to saffron, a little does go a long way. High quality saffron packs an abundance of sweet floral flavor.
Saffron is harvested by hand from flowers that produce only three threads (stigmas) during the blooming period each year and at a specific time of the day.
Where to Buy Saffron
Saffron is available online at Amazon. Also check your local Persian, Indian, Middle eastern, Mediterranean grocery stores. As well as gourmet grocery stores such as Whole Foods.
The best quality saffron often comes from Iran. What makes Persian saffron superior is its deep color and remarkable aroma. High quality saffron is deep red in color with orange tips. The deeper the color, the better is the quality.
Avoid buying readymade saffron powder as that may be adulterated.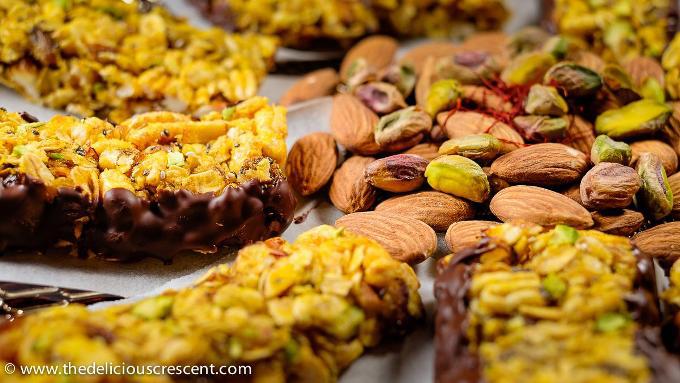 How to use Saffron
To get the most out of your saffron, powder it and steep in hot water. Using a mortar and pestle grind 1 teaspoon of dry saffron threads with a pinch of coarse salt or sugar and dissolve the powder in 2 tablespoons of hot water. Let it soak and cool down to give you a vibrant concentrated extract that will flavor your dishes like no other.
Make sure your hands are very dry when working with saffron and store it in a cool, dry and dark place or in the freezer. The saffron water mentioned above can be stored in the refrigerator for about two weeks.
Saffron Health Benefits
Saffron Recipes
Here are some of our best saffron recipes showcasing the lovely spice which enhances taste, flavor, appearance and may also lend some health benefits. Whether you use it for sweet or savory dishes, you will love using this versatile spice.
Always tailor diet to your own personal needs, consulting with a healthcare professional. And choose your favorite saffron recipe.
1. Chicken Biryani
This classic Indian dish with tender chicken in layers of fluffy rice, aromatic spices and caramelized onions is elevated up a notch only with the inclusion of saffron.
2. Braised Lamb Shanks
A spectacular dish of slow cooked lamb cooked in a fantastic sauce made with Persian spices, saffron, lemon and fragrant herbs.
3. Persian Love Cake
This super moist cake will absolutely impress with its exotic flavors of saffron, rose and cardamom.
4. Zereshk Polo
A royal feast of flavors and textures, this traditional barberry rice is topped with an impressive saffron chicken.
5. Moroccan Chicken Pastilla
A delicious Moroccan delicacy with shredded chicken subtly flavored with saffron is wrapped in perfectly crisp filo layers.
6. Persian Zucchini Frittata
Easy baked omelette filled with zucchini, aromatic spices and herbs. It has a tender custard like texture and is mildly flavored with saffron.
7. Shrimp and Rice with Herbs (Meygoo Polo)
A fantastic traditional, healthy and flavorful recipe with plenty of herbs and spices. Saffron lends a lovely flavor.
8. Homemade Falooda Recipe
This popular summertime treat with layers of rose syrup, jello, sweet basil seeds, creamy milk, ice cream, vermicelli and nuts should be definitely tried with the saffron flavor option.
9. Khoresht Kadoo
This flavor packed and comforting stew of seared chicken and zucchini, cooked in a tangy tomato based sauce is subtly seasoned with saffron and aromatic spices.
10. Saffron Rice with Chicken, Yogurt and Spinach
This beautiful and delicious Persian main course referred to as Tahchin e Esfanaj, is made with perfectly fluffy saffron rice.
11. Sweet and Savory Roasted Holiday Nuts
Flavored with cardamom and saffron, this snack is amazingly delicious, while providing plenty of nutrients.
12. Saffron Tea
There are three refreshing flavor options for you to try this delectable beverage.
Saffron Recipe Picks From The Web
You May Also Like: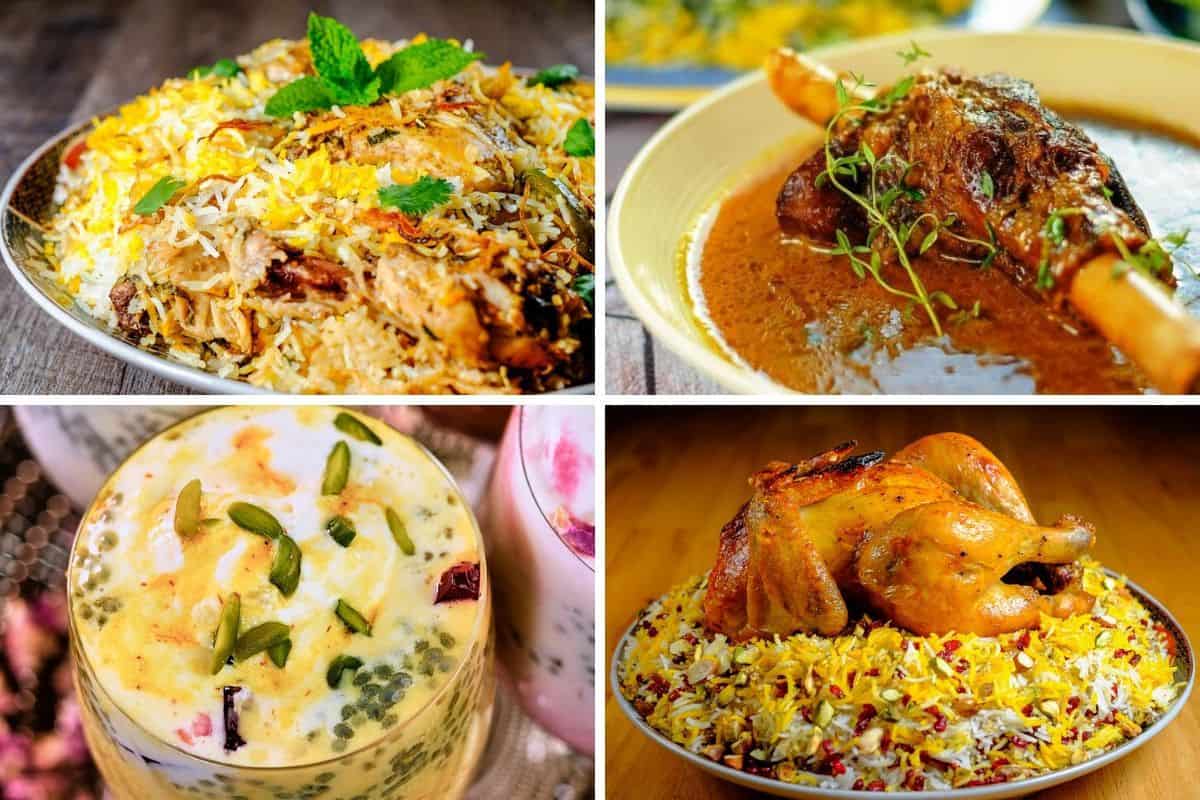 ★ DID YOU MAKE THIS RECIPE? PLEASE COMMENT AND GIVE IT A STAR RATING BELOW!